Hello Everyone,
Last night Kate and I drove to the Chestnut Hill Mall to lend a hand to fellow Haute Mama Christina as she was previewing Banana Republic's Fall line. 
Well I have known Christina since high school and since day one..... yes she was the new kid in 10th grade and arrived to school in a limo!! HA!!!! She always knows how to draw a crowd! Last night she did it again! Rockin' DJ, adorable bartender, dee-lish caterer ( her food was beyond..beyond..) and also got a top makeup artist from Laura Mercier and a nail tech from Bliss Spa!! What else could a girl want!!! Oh so much fun!!!
I worked retail for many many years and last night brought back many memories including aching feet!! I really enjoyed, as I once did years ago, talking to people and helping them find clothing that made them feel beautiful and in fashion! I had a very excited grad school student who kept saying to me...... I have to stop shopping!!! Oh sister I can relate!!! hahahaha!!!! I had some very funny women who had amazing style, very polished and put together and then there was the women who told me..... I do not wear gray!!!! hahaha!!! 
There were all different women, all different body types and we, along with the fabulous Banana Republic Staff styled them all!! There was not a lot of traffic in the mall last night all their clients came specifically for the preview event! It was a huge success!!!
Here is a preview of some of the hot sellers last night..
Contrast trim Cardigan $79.50           Racerback Vest $69.50             Stretch Colorblock Dress $130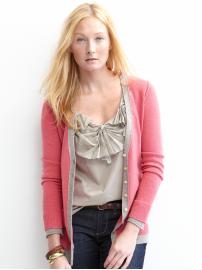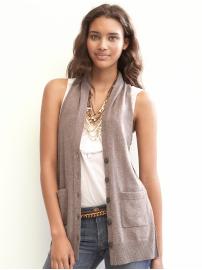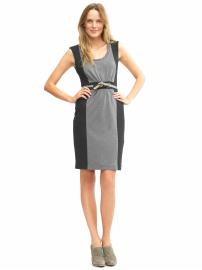 Silk Pleated Shirtdress $130           Overdyed denim four pocket legging $89.50   Suede Bootie $140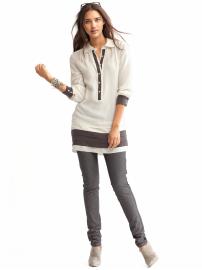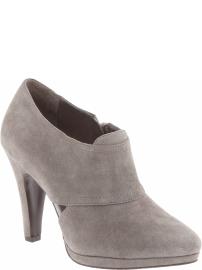 My advice would be to a lot of retailers... this sort of event is the way to go, bring your best customers in and attract women who love to have a girls night out by having these types of events! We were laughing, dancing, eating, drinking, chatting and shopping!! We were......... living a Haute night!!!!!!!
XO Kimberly
Hi everyone
I have to second Kim's opinion on the night and we just want to thank everyone who came out to support us in our first big event since leaving the fashion industry.  Made me thankful a. I wore flats, and b. to just be back in it! And if you couldn't make it last night, stay tuned for more haute events to come... 
XO Kate