Hello Everyone,
We hope you had a wonderful weekend! One of the things we love about doing this blog is when we are able to interact with our followers/friends. Saturday night when we were driving into Boston we got this email from one of our fellow Haute Mamas!! After reading it we were ready for her challenge!! Here is what she wrote us: 
-- you are both so tall and gorgeous ( GIGGLE GIGGLE) that you can fit into all those great finds that are on your site (which I love BTW)..but what about clothes for the petite haute mama.  can't do maxi dresses because, face it, we'd look ridiculous.  can't do a lot of the new sandals a la the glaldiators because they come up our ankles so high that we chop ourselves in half (believe me, i've got several [pairs in my closet that i'm not sure i'm wearing out anywhere!!).  etc. etc.  i challenge you to come up with some affordable styles for all of us little mamas!!!
Kate and I had a girls night out Saturday we went to a great night spot called Splash in the leather district of Boston. Nothing like getting all dolled up and spending some time with your best girls. My stomach still hurts from laughing!! Of course we were taking in all the fashions and personal style of the people in the crowd. Some were fantastic and some...........  
What I was noticing was there are all types of bodies and personalities and most girls knew what worked best for their bodies. One trend I noticed was Legs! Legs! Legs! Last year I bought a ton of long maxi dresses, I felt that since I am no longer in my twenties and not a rock star I should dress a little more age appropriate. I thought the maxi dresses were beautiful with just enough touch of sex appeal! Well FAST FORWARD to summer 2010..... and I can't seem to get the song by Pink out of my head..." So what I'm still a rock star I got my rock moves!!!! and so I am no longer afraid to show a little leg!! 
This trend I think all mamas but especially petite ones should have fun with this summer! There are so many beautiful summer dresses and cute shorts out there and the trend is to make them sizzle with a great shoe!! We are talking knock it out of the park " Oh My God I love those shoes... shoes!! right now there are still a great selection in shoe stores and they are on sale!!! Making way for fall boots!! Squeal!! Kate is the summer girl, Christina and I are the Fall Mamas!! Okay focus.... for the petite Mama here are some picks for you!!
Hola, and holla! to our Spanish soccer friends! It's Kate. 
Can we go back to the part where our friend calls us tall and gorgeous for a bit? No? Ok. Well let's go back to the part where our friend says short girls can't wear maxi dresses.  You know what I say? Pffftttt... Let's turn to one of the masters
There ain't much Ms. Richie can't wear, let's face it.  However, plenty of people are height challenged, and manage to rock their personal style regardless.  Take a look at these petite and chic mamas
Jessica Simpson.  Short and sassy.  Definitely has her ups and downs weight wise but keeps the style going all the same.  Minus that one attrocious moment in fashion history which we will all have a moment of silence for..
Silence over. Redemption time.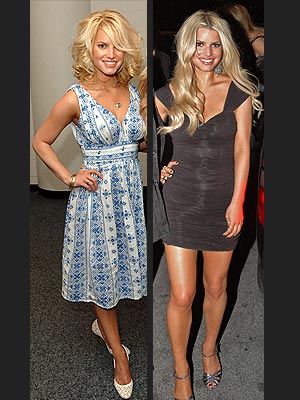 Muy bueno...Salma Hayek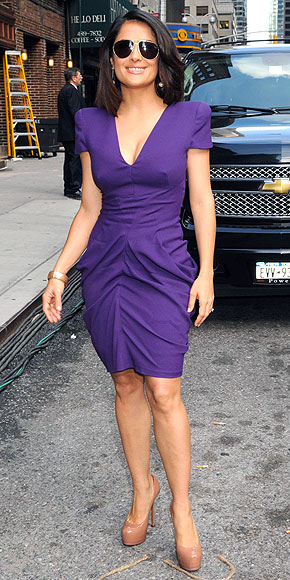 one haute mama and sister, Kourtney Kardashian
Country singer, and probably singing a lot of love songs these days, the newly engaged Miranda Lambert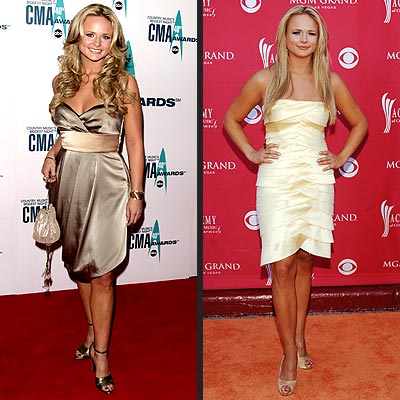 So what can we learn from these short + sweet gals of Hollywood?   Well I don't think anyone's looking at their legs and thinking           they're too short.  IF they're looking at their legs.  Play up your      assets.  Small waist, cinch it.  Great legs, go short + tall heels.  Madonna arms?  Break out of those long sleeves. Bust that would make a grown man blush? Well..life is short and so is elasticity, so go for it.  And when      in doubt, go online, turn to friends with similar builds.. Find      someone   with a similar figure, and take notes.  And     if you    want to wear those gladiators, and chop your legs in half,     by all means take advantage of this glorious country we live in          and rock the gladiator like a 36" inseam supermodel. 
Happiness is a function of accepting what is.                    ~Werner Erhard