What a difference a year makes and I am talking about Kate's life! Sorry Kate to bring the memories of jet setting off to Vegas sans Kids but it is our anniversary week and we are re-blogging some of our favorite posts! Toms shoes are still haute not only for their looks but their charitable soul! Haute Mama Christina just stocked up on several pair for her little half pint I call Bella Boo! I just ordered a pair for myself and my tween Caroline!!
Enjoy Mamas and thanks for reading us!! 
XO Kimberly
Hi Haute Mamas!
I am anxiously awaiting Kate's arrival home from Vegas!! I can't wait to hear about her fabulous trip and everything she discovered out there.  I saw her wardrobe and watched her little ones while she shopped, spray tanned and shopped some more!! We girls need to tag team when it comes to important stuff like that!!! haha!!! I hope she was able to relax and really let her inner soul come out and have fun. Her children were well taken care of by her husband and her dad! What a comedic pair those two are! Her girls enjoyed donuts for breakfast, lunch and dinner!! Hair was never combed all weekend, outfits miss matched but they had a ball with Dad and Gampi!!!! As for Kate.... what happens in Vegas..... LOL!!!!!
This weekend I came across this website www.toms.com and what they were doing for charity stopped me in my tracks! With every pair of shoes you purchase TOM's will give a pair of shoes to a child in need!!! LOVE THIS!!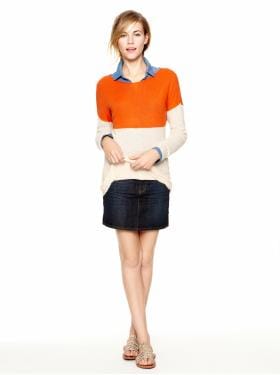 Tom's shoes
I know that summer sandals are all the rage now, wedge heels, gladiator's etc. But if a casual slide on shoe is what you are looking for, these shoes are ultra comfortable and remind me of the Keds that we all knew and loved in the mid 80's and 90's!! There are so many to choose from. Pair them with some cute shorts, cropped leggings etc. and give a pair of shoes to a child in need at the same time!!! 
Fellow Haute Mama Christina was telling me that they are all the rage in the celebrity world! These shoes are also very lightweight and  portable as you can throw them in your bag for a quick shoe change. You can also get a tax write off on your purchase as you have just donated to charity!!!! As Louie Armstrong would sing... "I think to myself... What a Wonderful World!!!" Oh Yaaaaaaaaaaaaaaaa!!!!!
Thanks TOMS's for making a difference!!! :-)